I decided to call our world "Pseudopolis". I finished the skyscraper a long time ago, then I began to implement server mods. First I installed "hmod", then add-ons for hmod to enhance game play.
We started getting more people on, too. 0CrazyMan has built tons of 0Crazy stuff!
Check out the maps: http://www.tungsai.com/minecraft/map/map.html is a VERY old render with nothing but the skyscraper and the first monster trap.
http://www.tungsai.com/minecraft/map/map.png is more accurate but not as cool…
http://www.tungsai.com/minecraft/map/map2.png nighttime/dusk render.
Here's some screenshots from around the world, and stuff that we've built.
The Railway Station
This is what it looks like when the server is not done loading level images:
A cool waterfall / cliff I found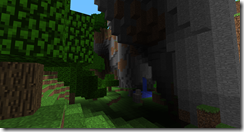 from another angle
0CrazyMan's first fort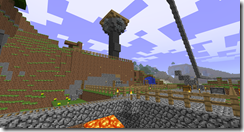 The railway depot for the fort
THe fort as you're leaving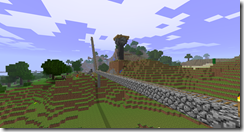 Heading into the depot in the city… lots of empty carts, oops!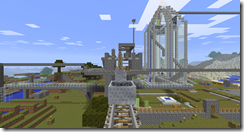 Load 'em all up…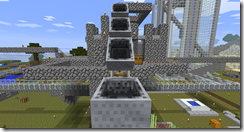 The railway station is unfinished…
Here's the starting point.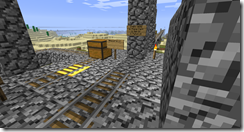 OK Here's Crazy's main castle & base, with a crazy tall tree that Enyalios is working on…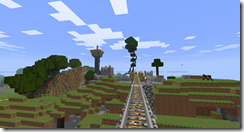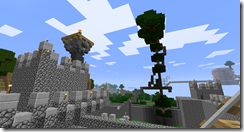 Another part of Crazy's castle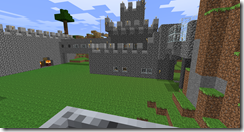 …And another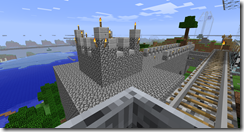 OK That weird beehive thing is Monster Trap 2.0. It works better than monster trap 1.0, but still not that great.
THe Public Greenhouse… it has some name but I forget the name of it.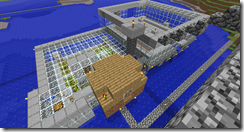 Macleod's Keep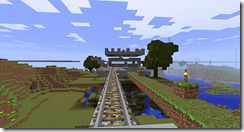 ..It looks very Frank Lloyd Wright from this angle.

A Rose Garden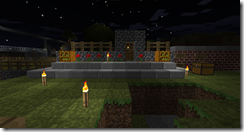 The City Clock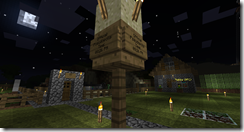 Bubba's "Ye Olde Shoppe".
Enyalios' Napping corner. Though, it's not really in the corner: It's in the middle of the yard. So I hope you like napping in cow slobber.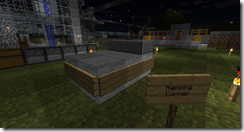 The Skyscraper, at night.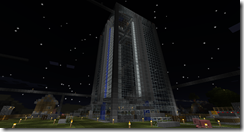 CrazyMan's shop in the yard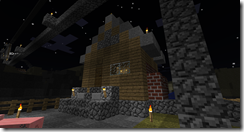 THe basement under the skyscraper. It's unfinished; I plan to make it look like a hotel eventually.
More Glitch….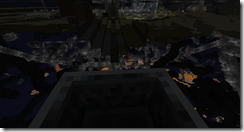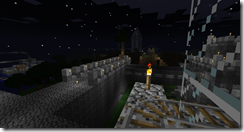 Crazyman's castle at night. Impressive!